REBEL 2IN1 SONIC TOOTHBRUSH
Regular price

RM 209.00

Sale price

RM 209.00
Share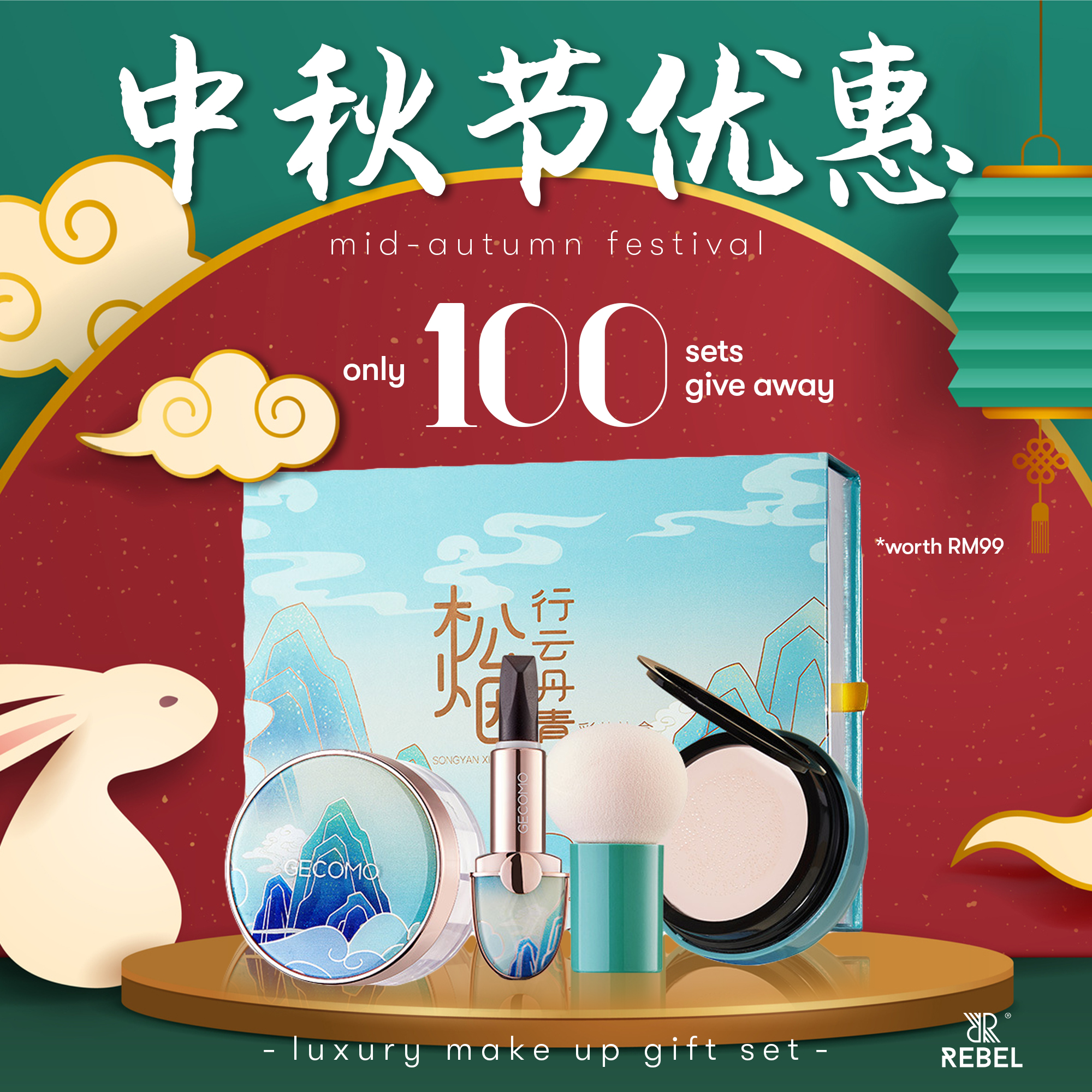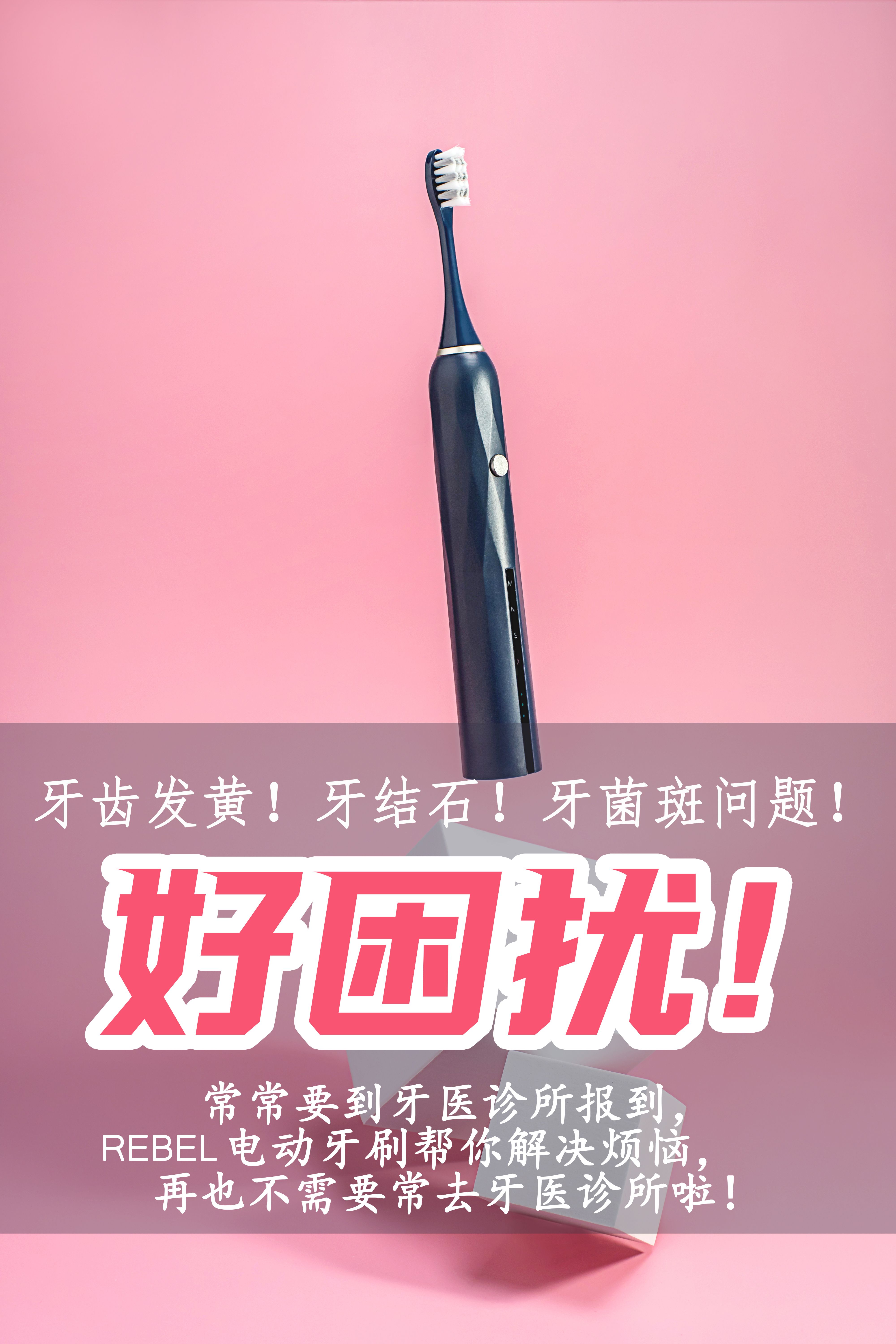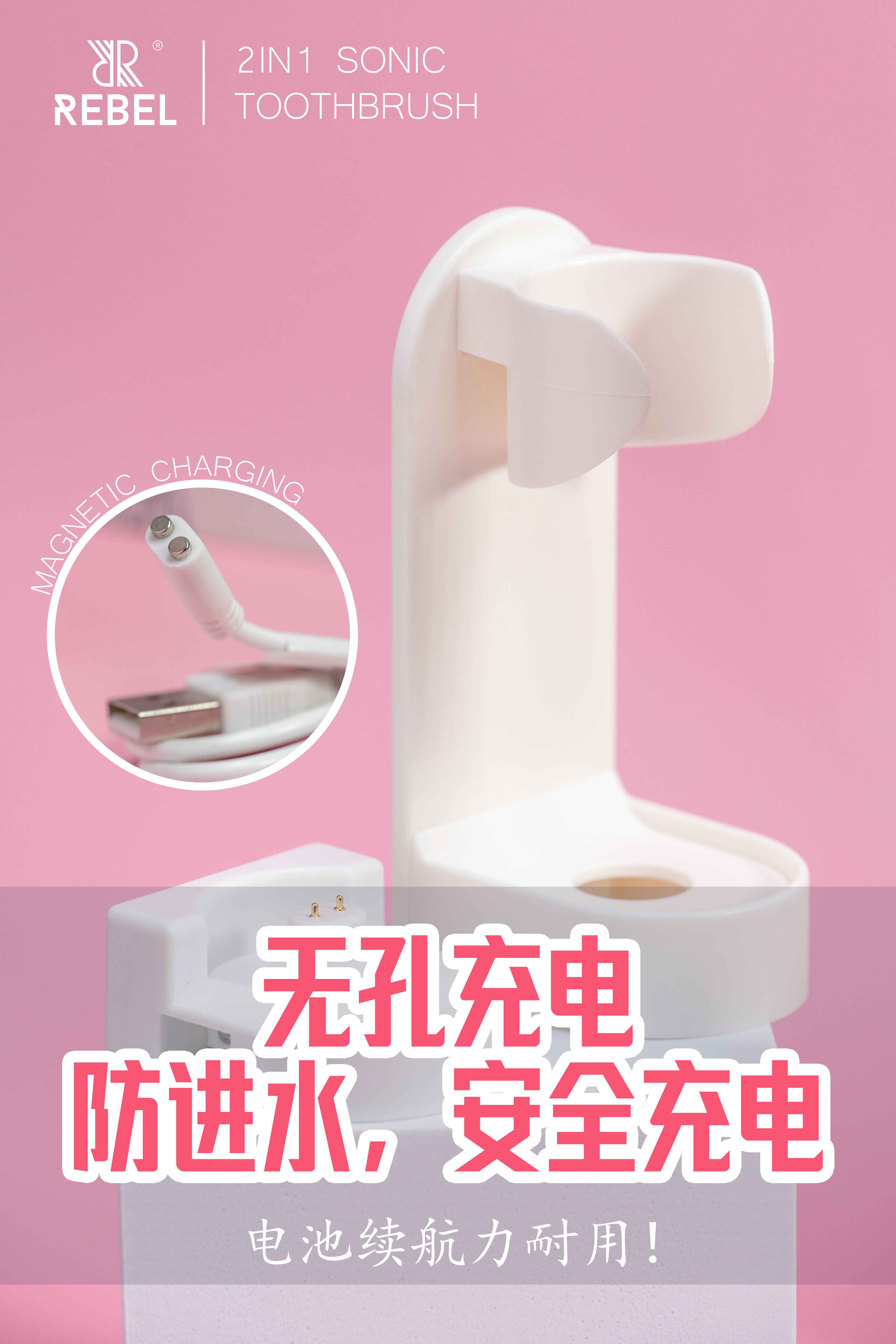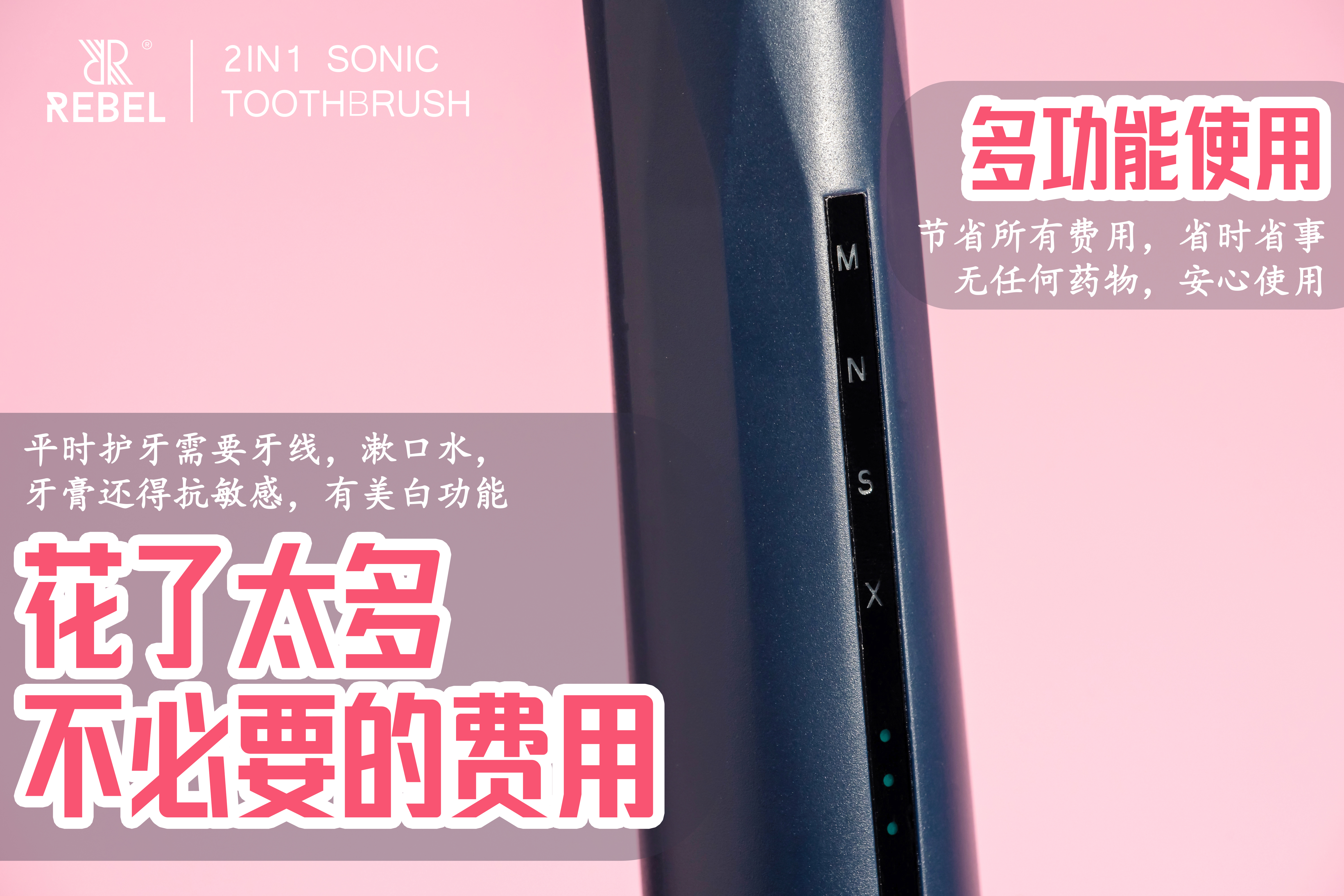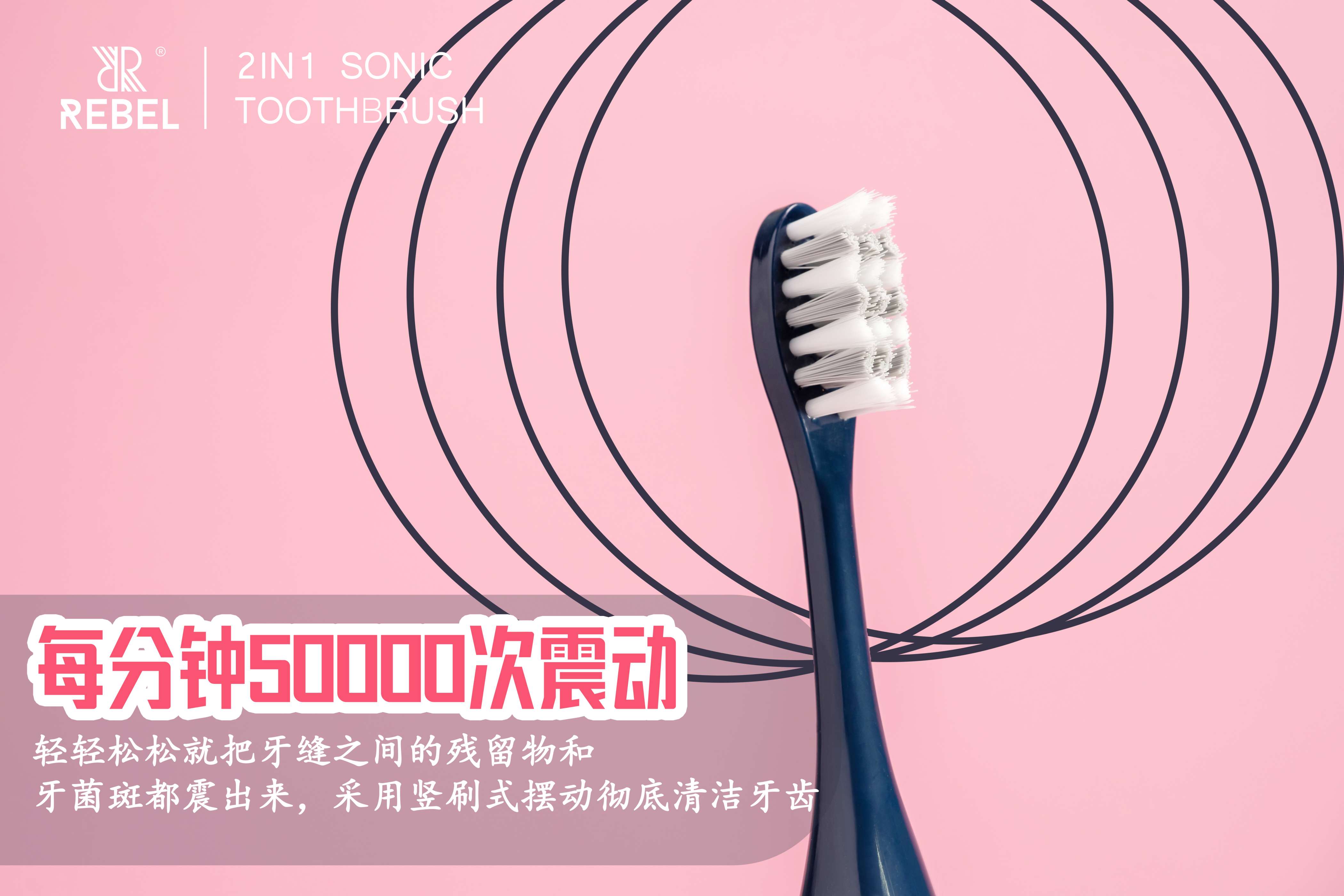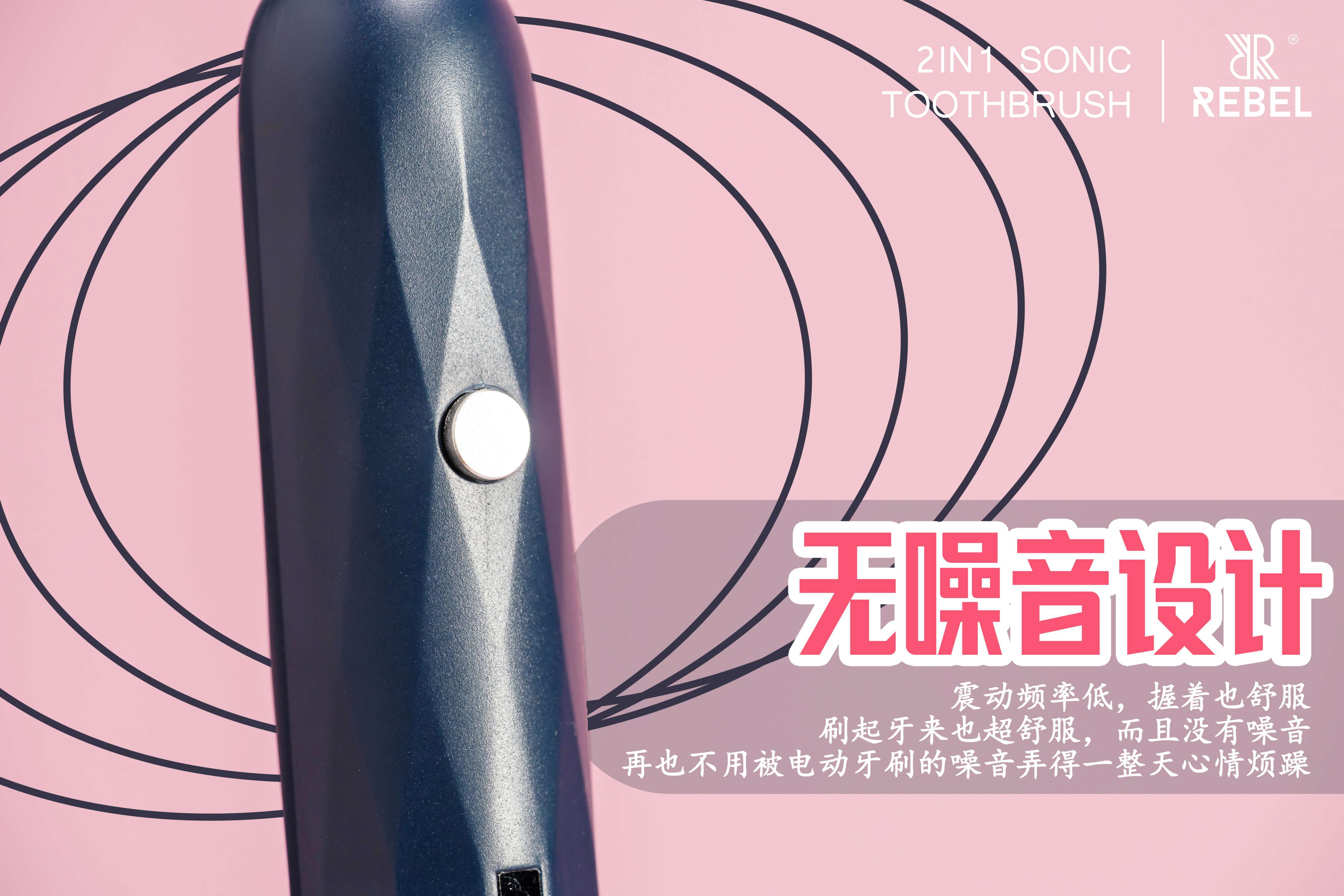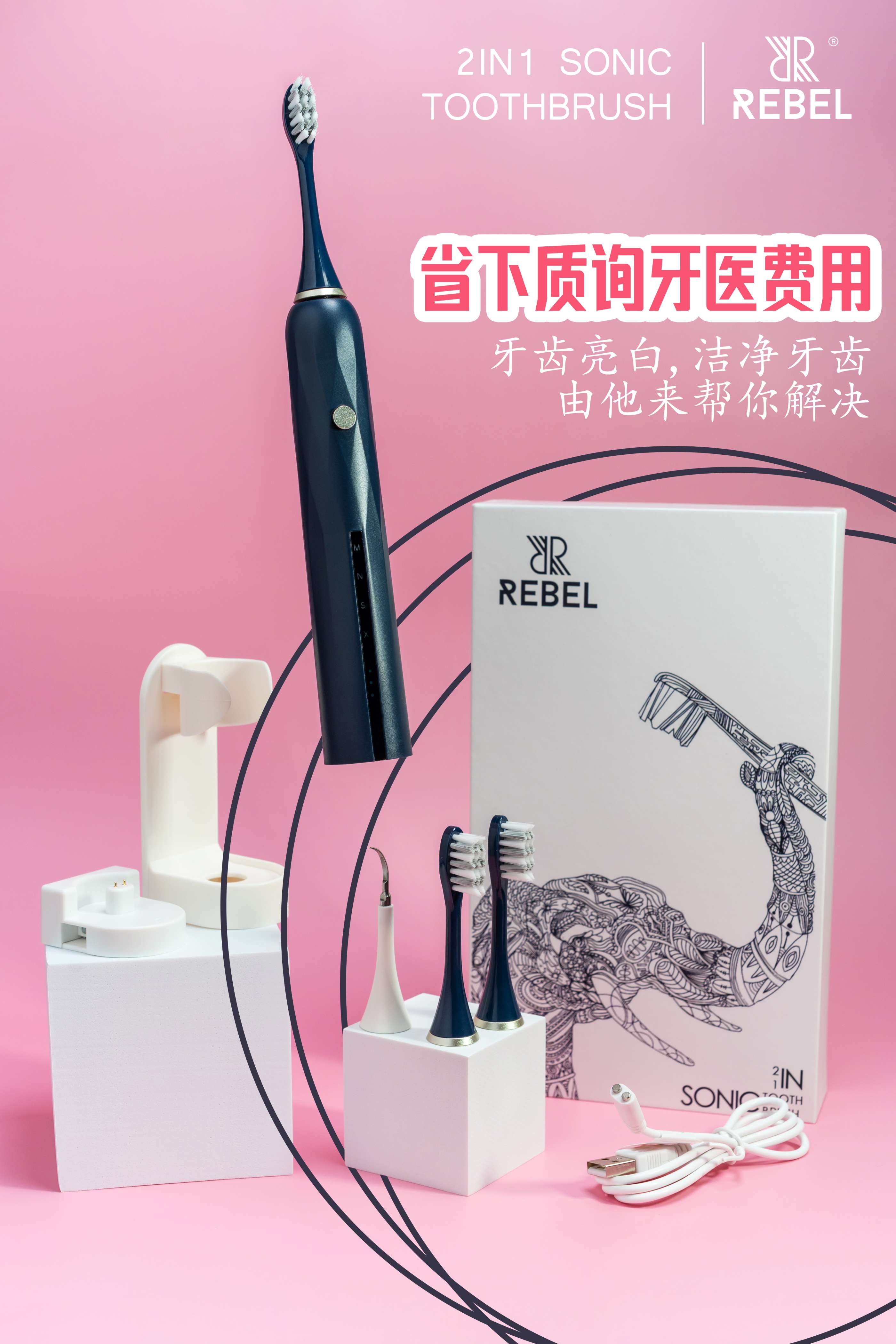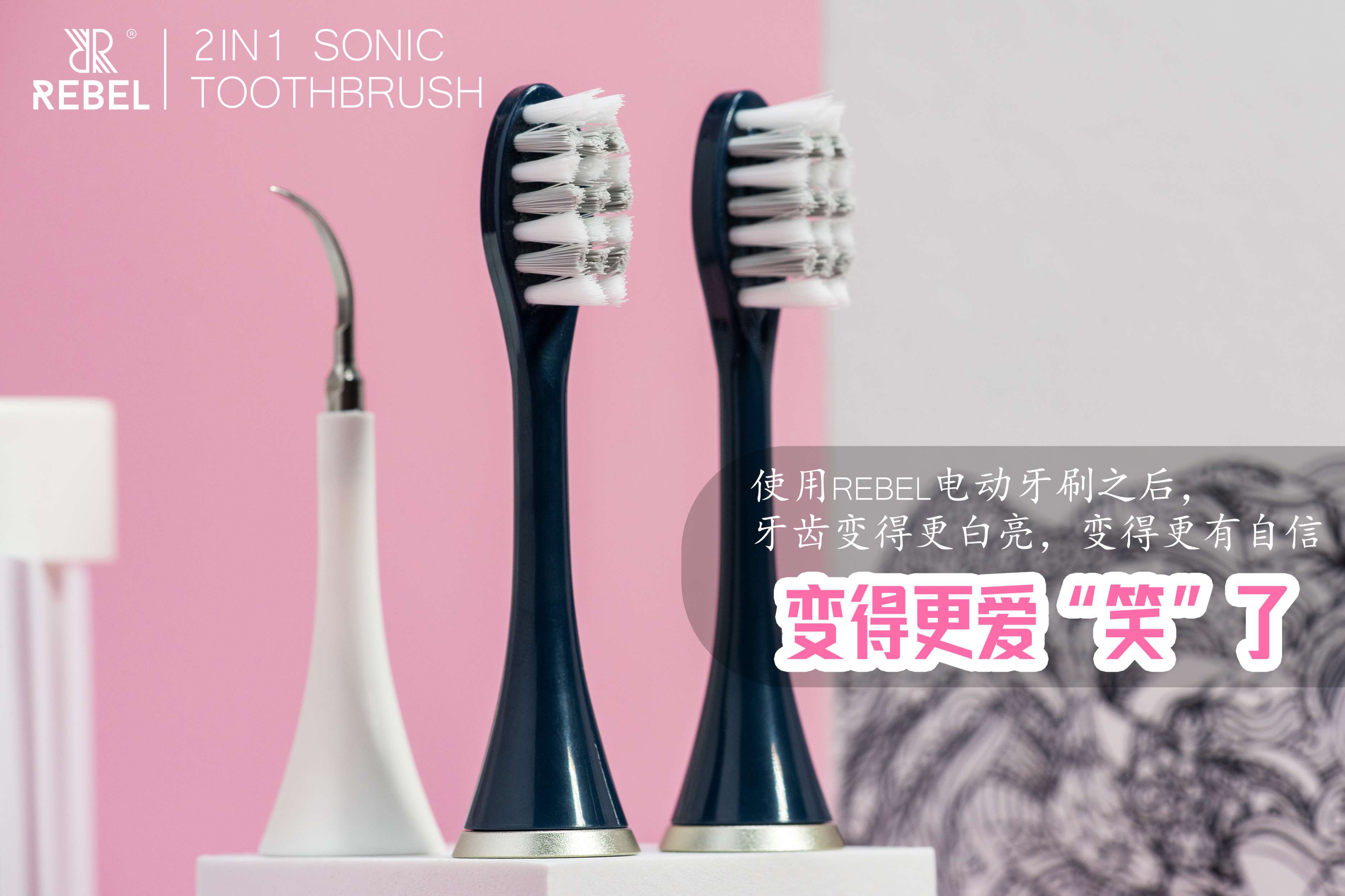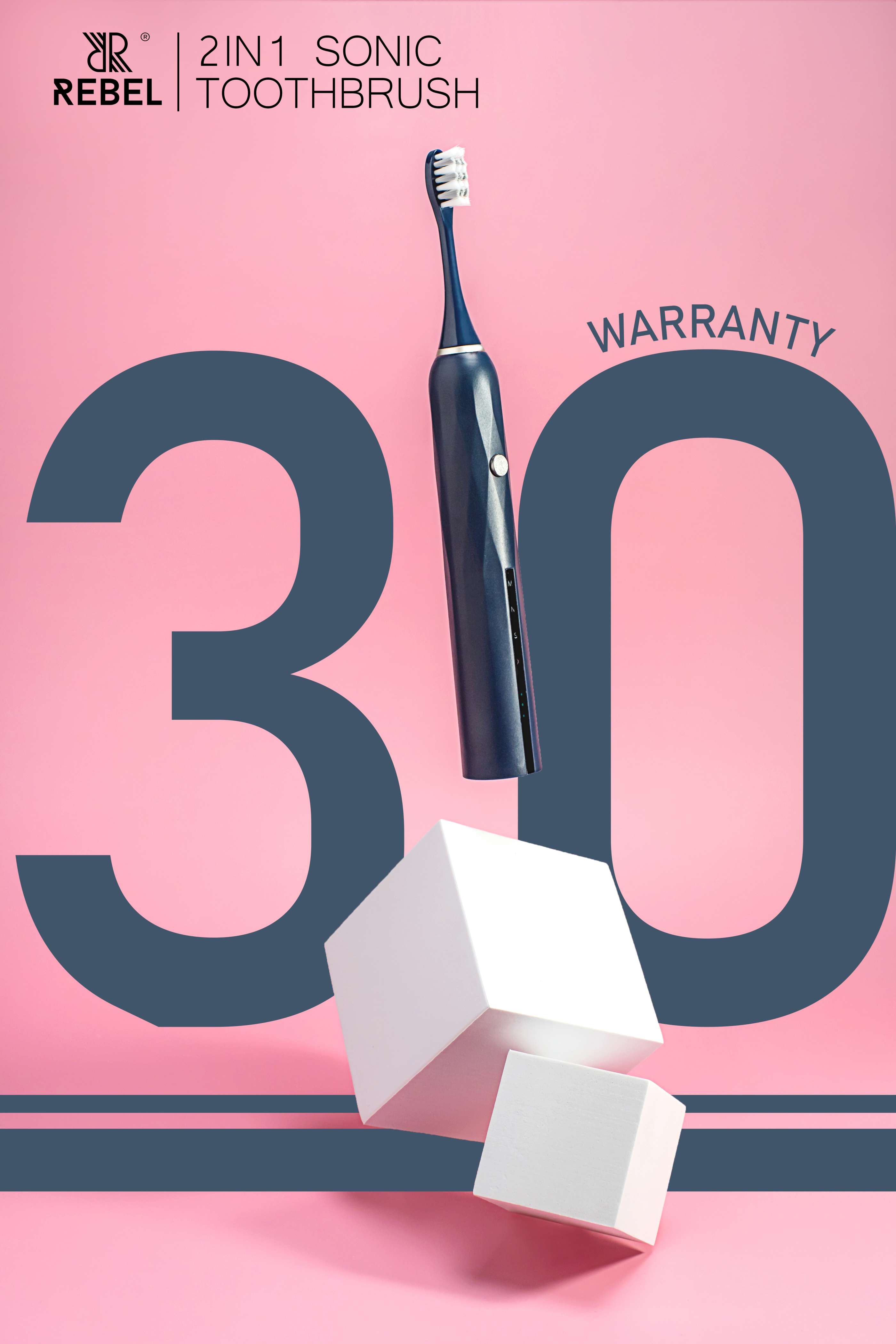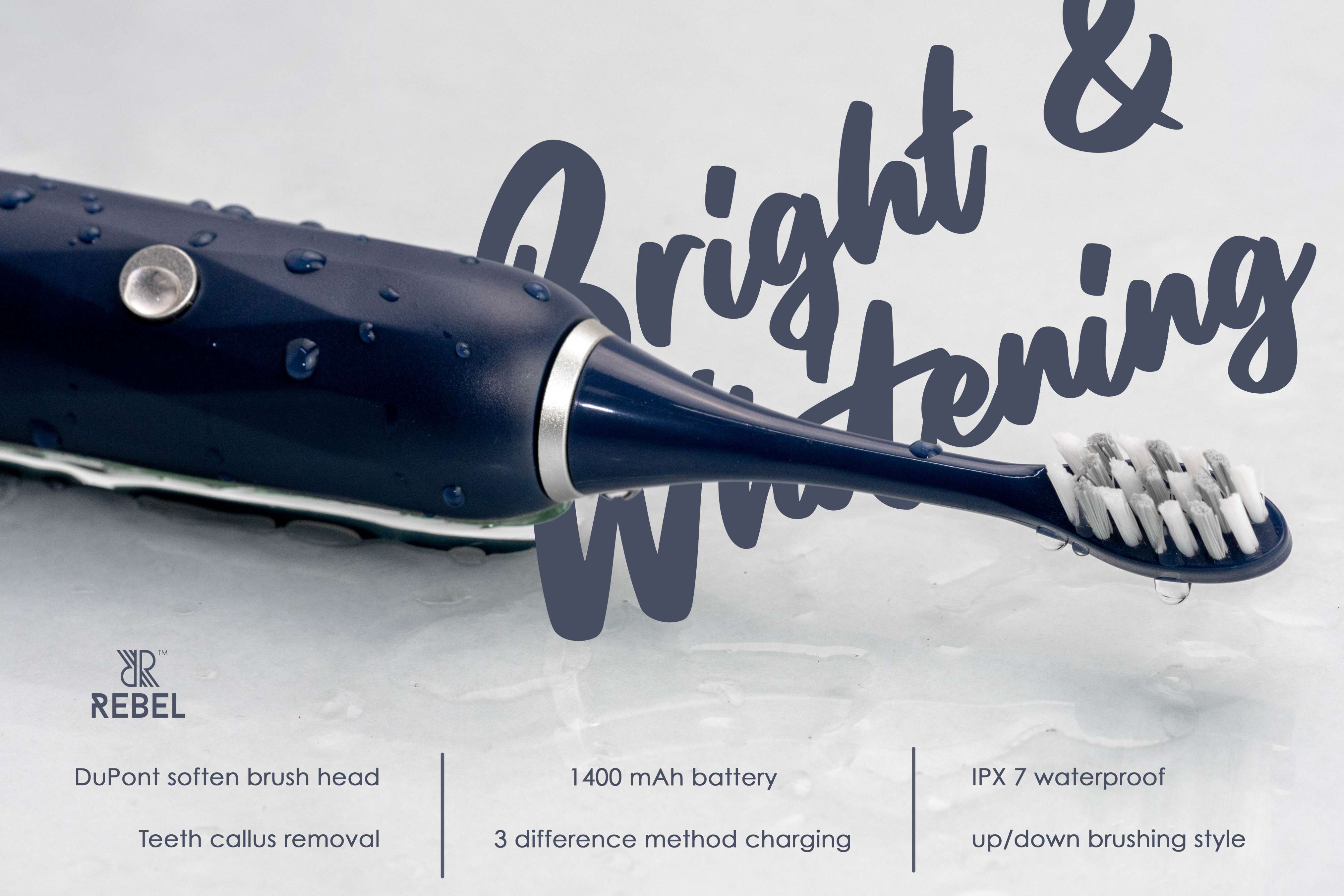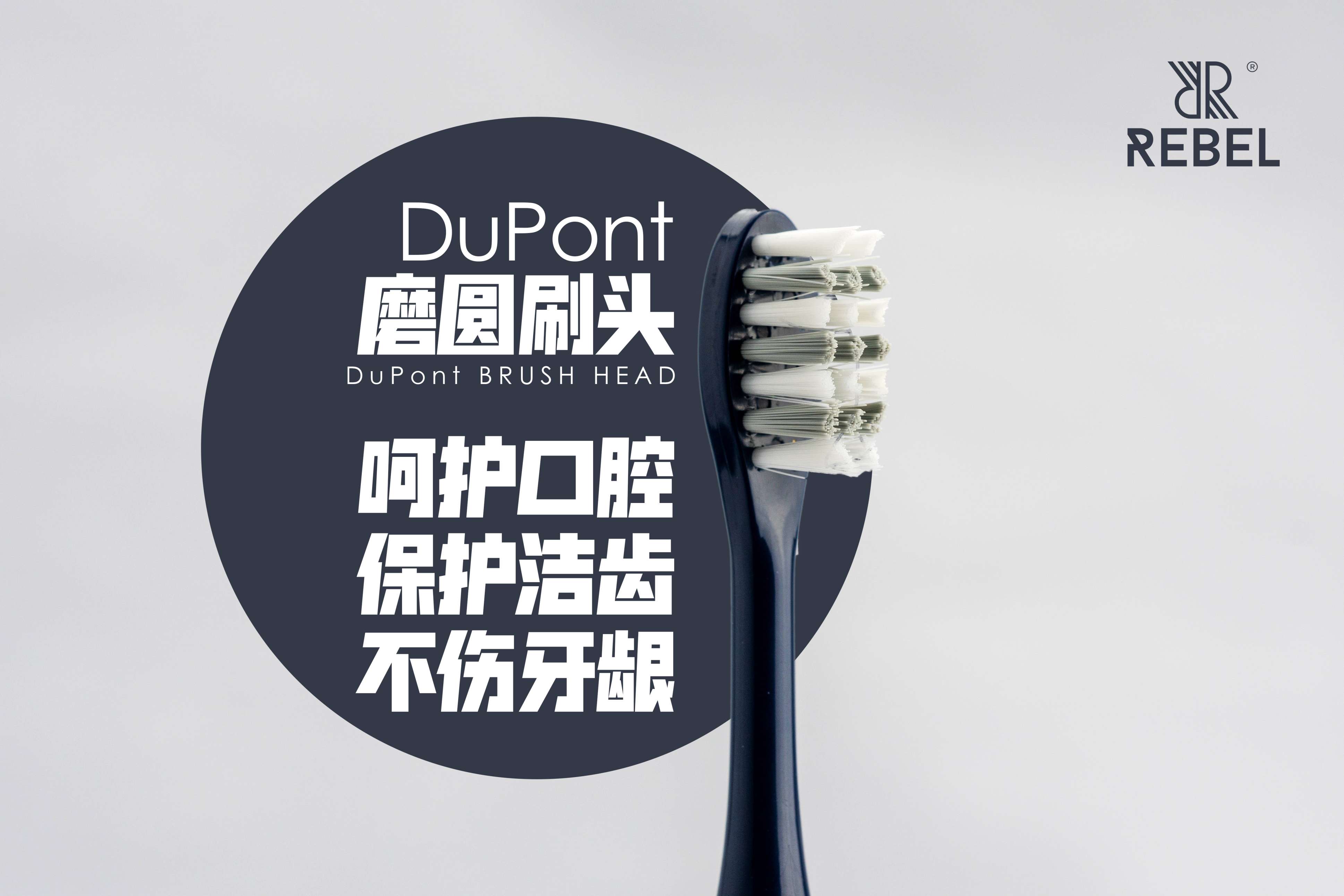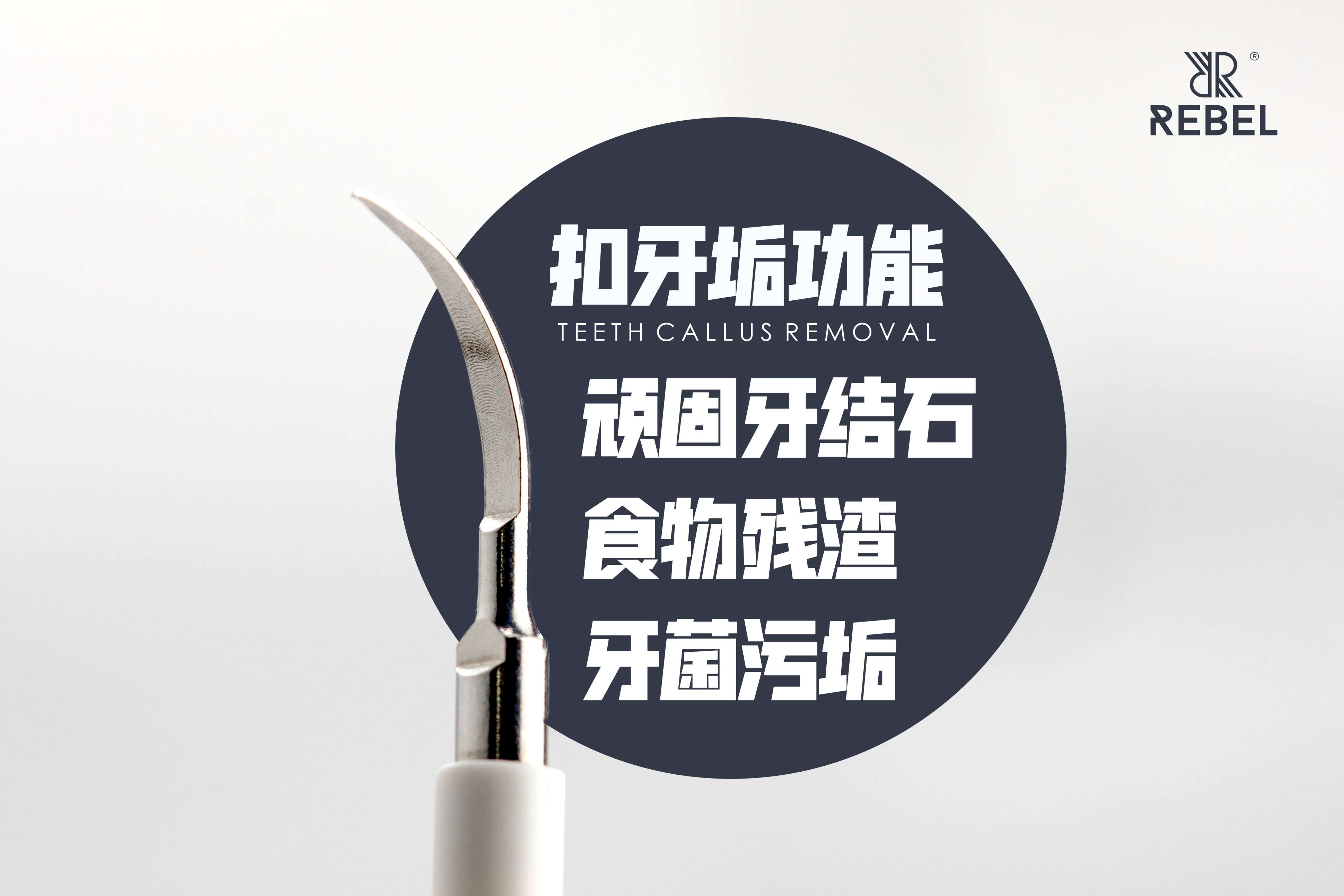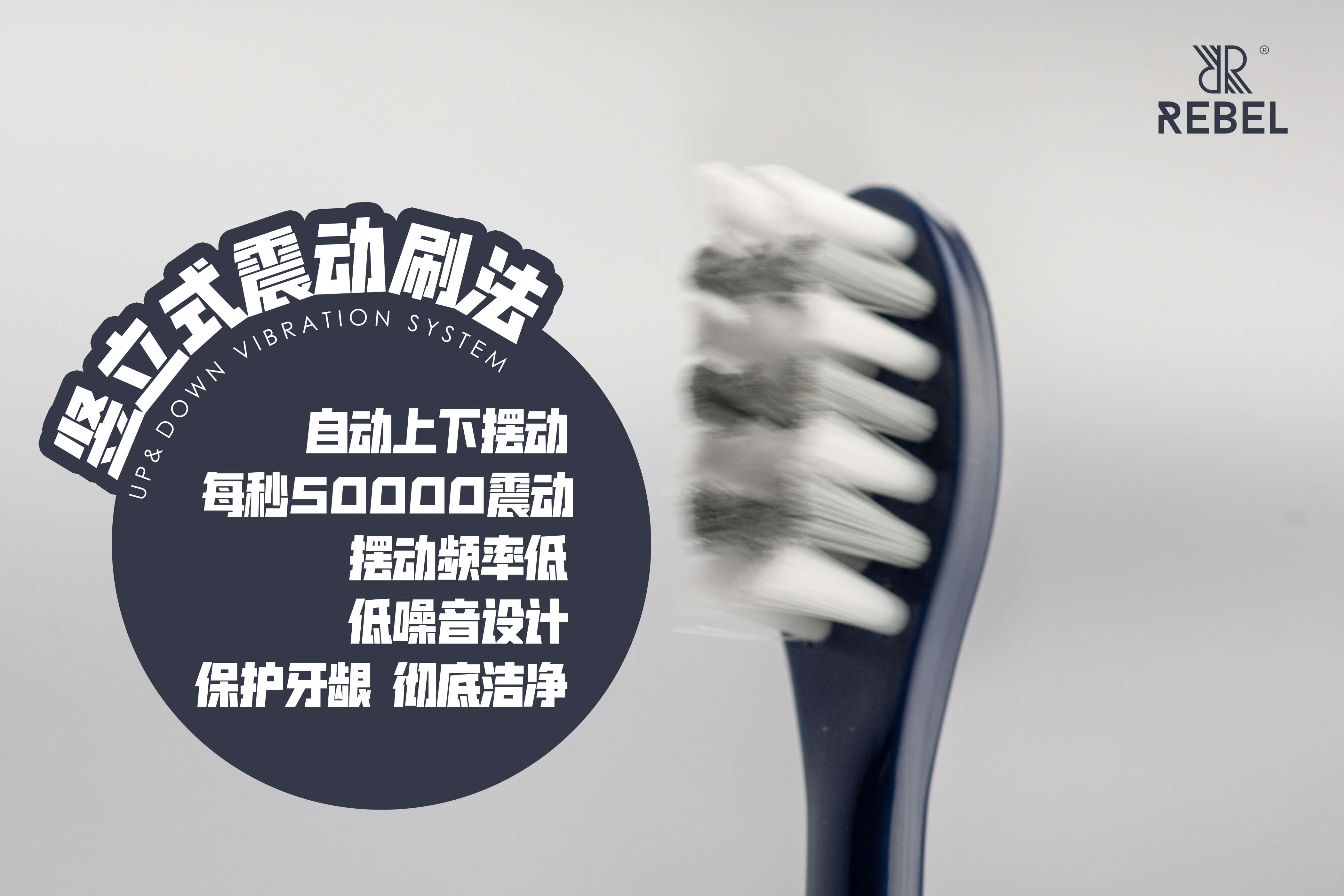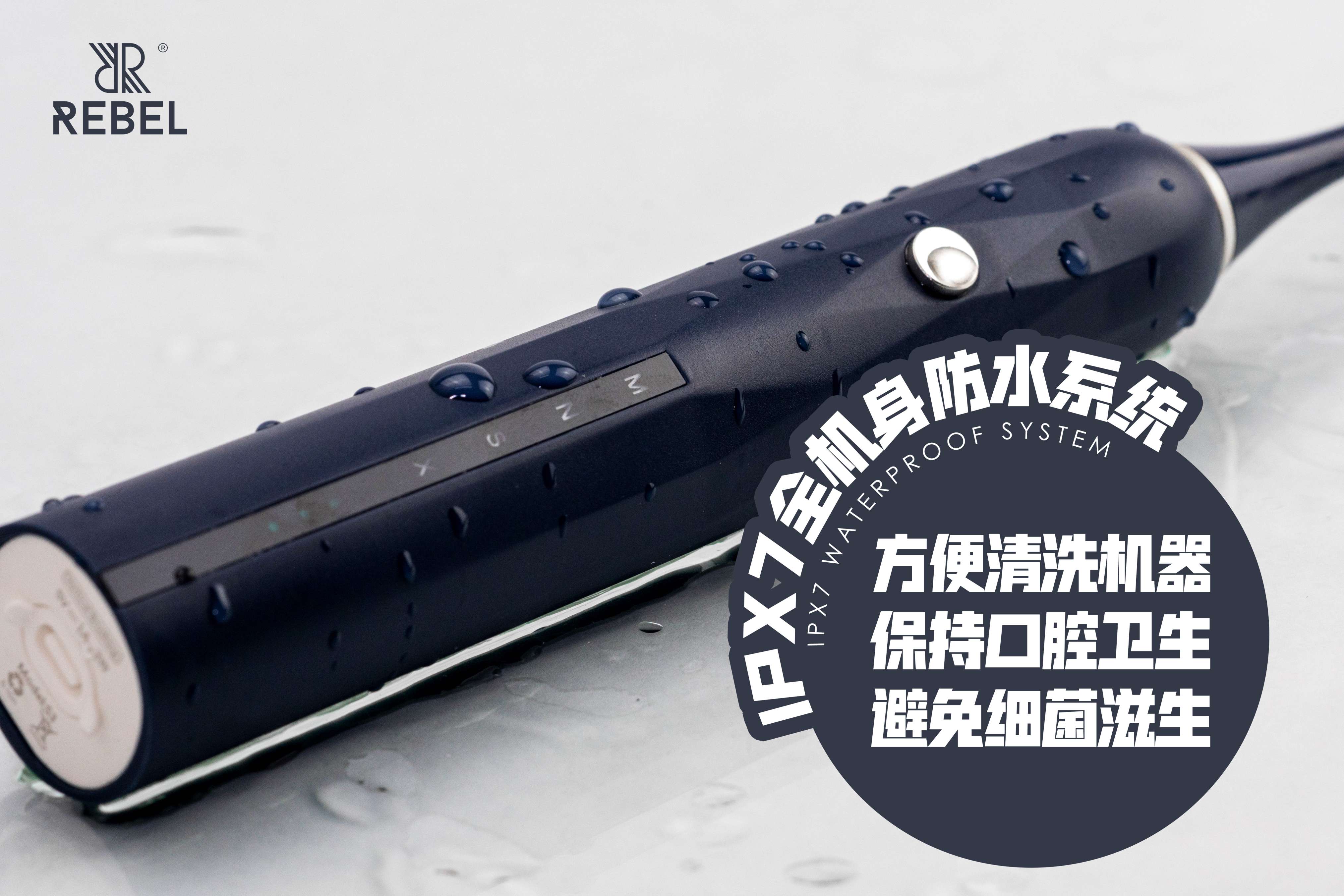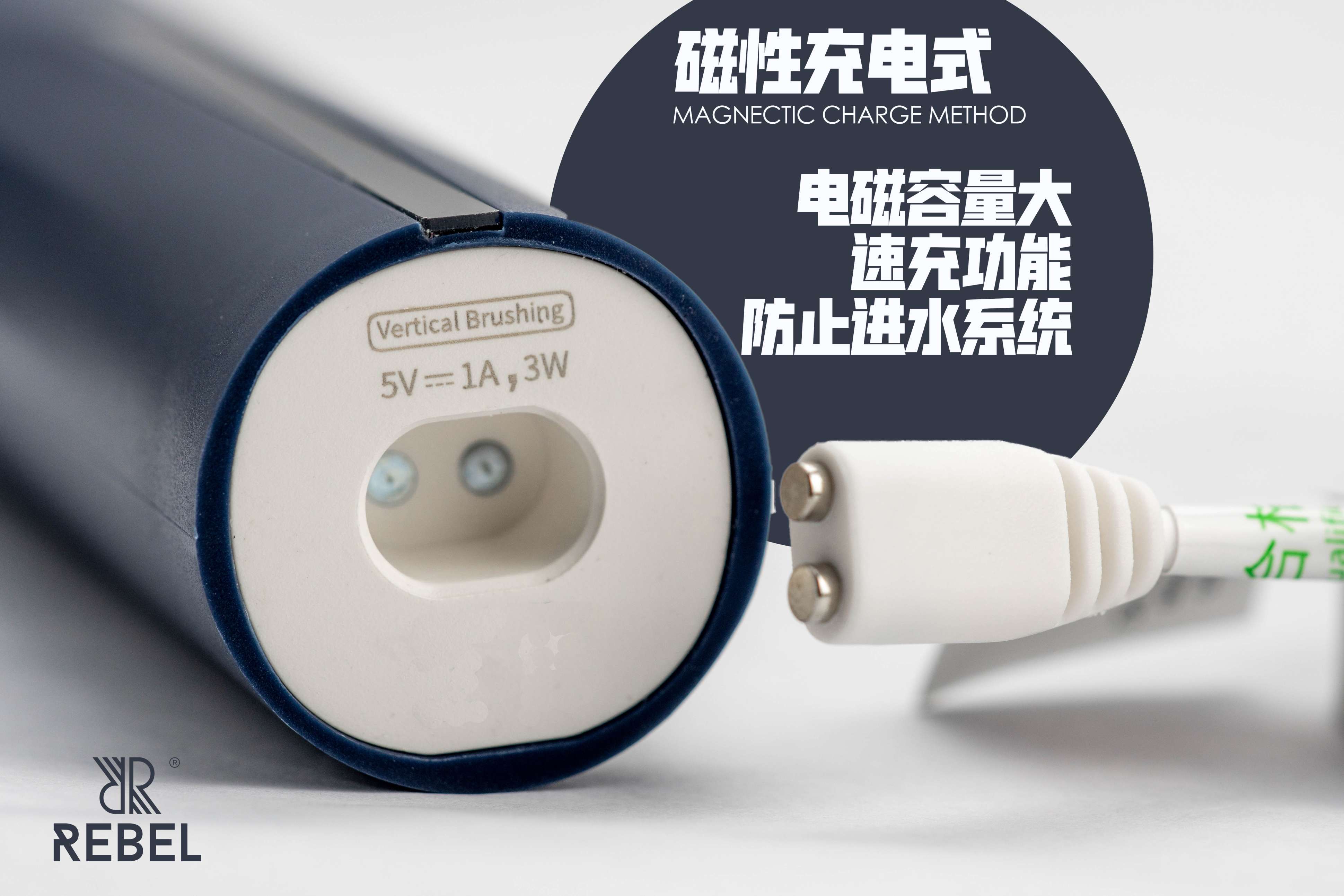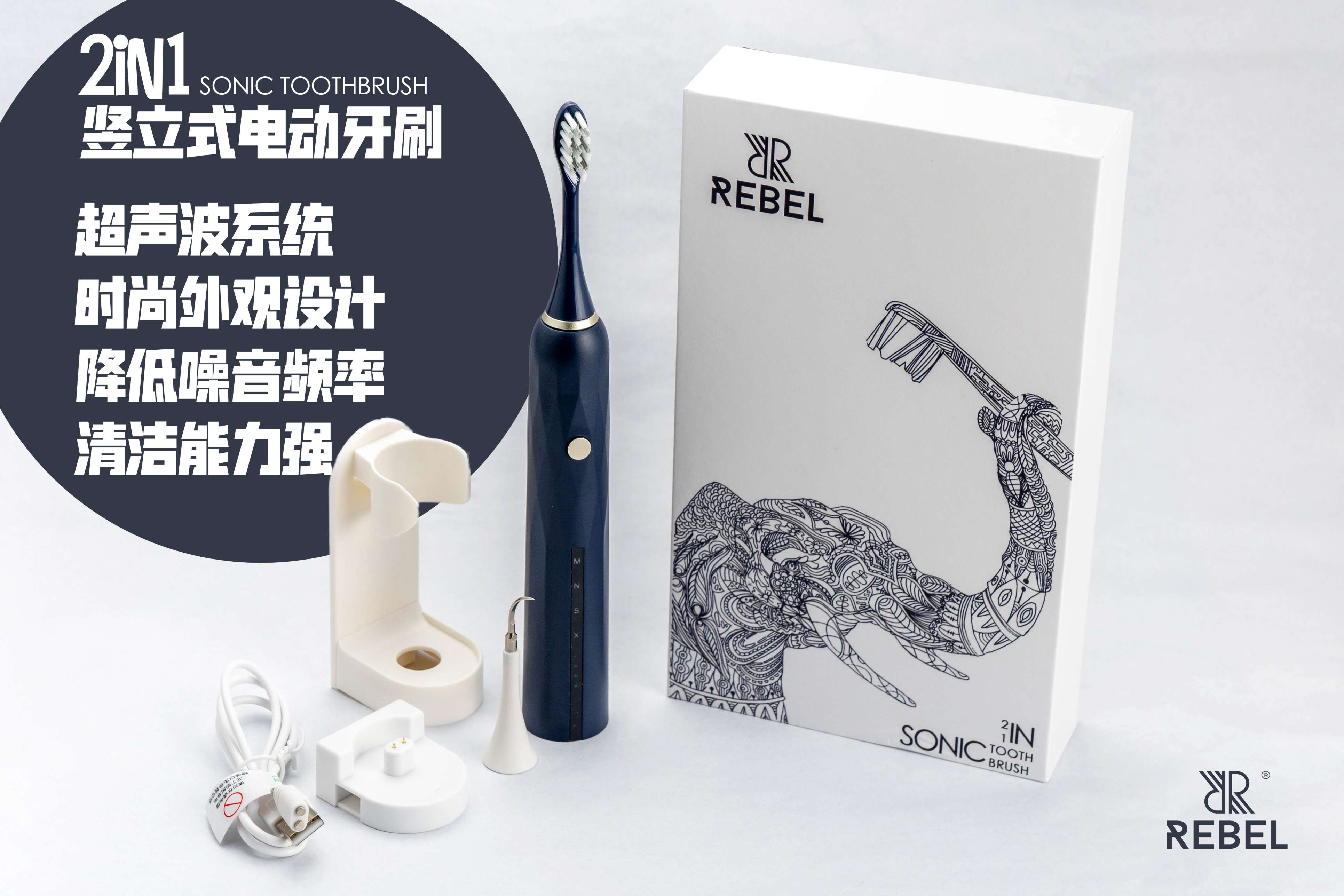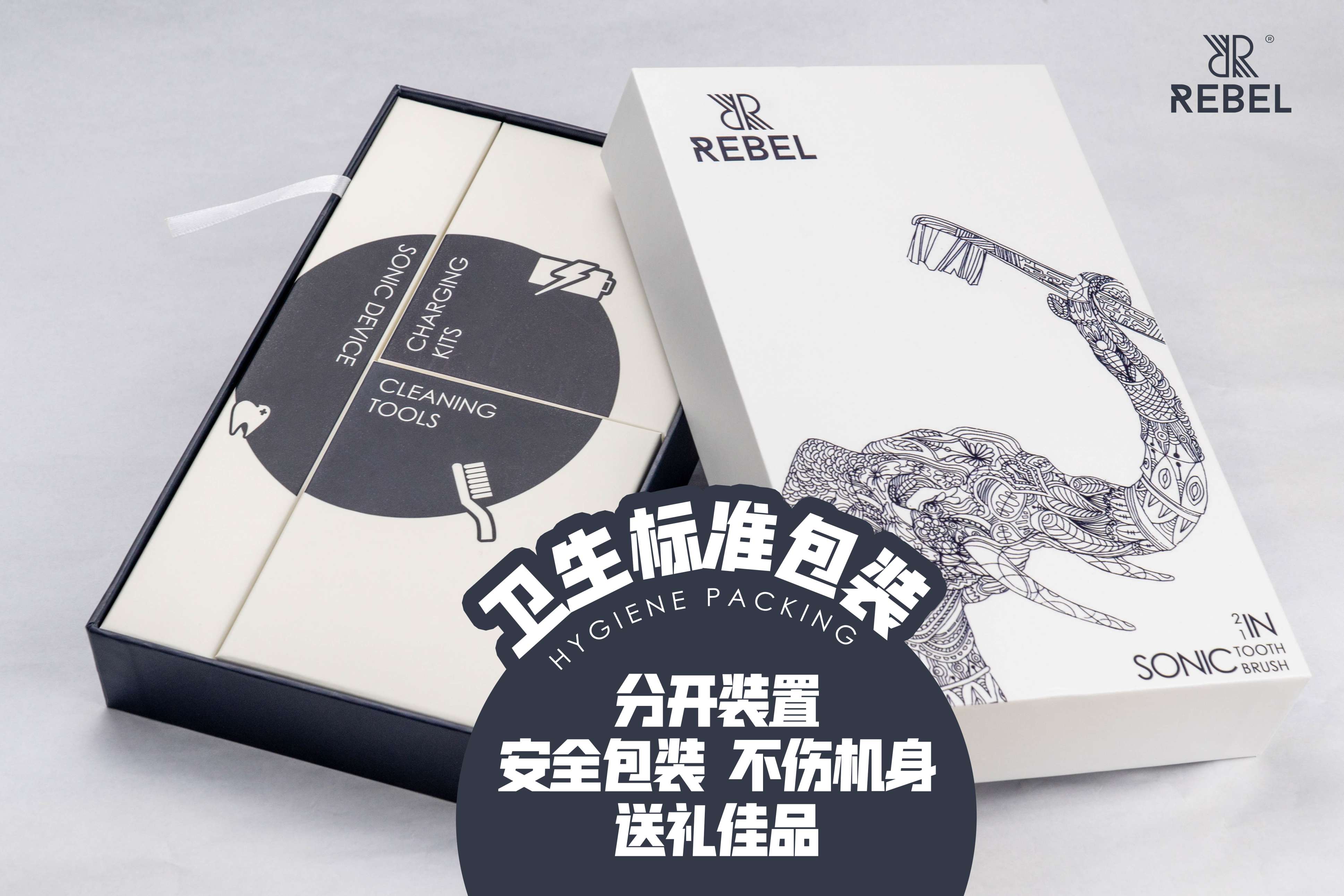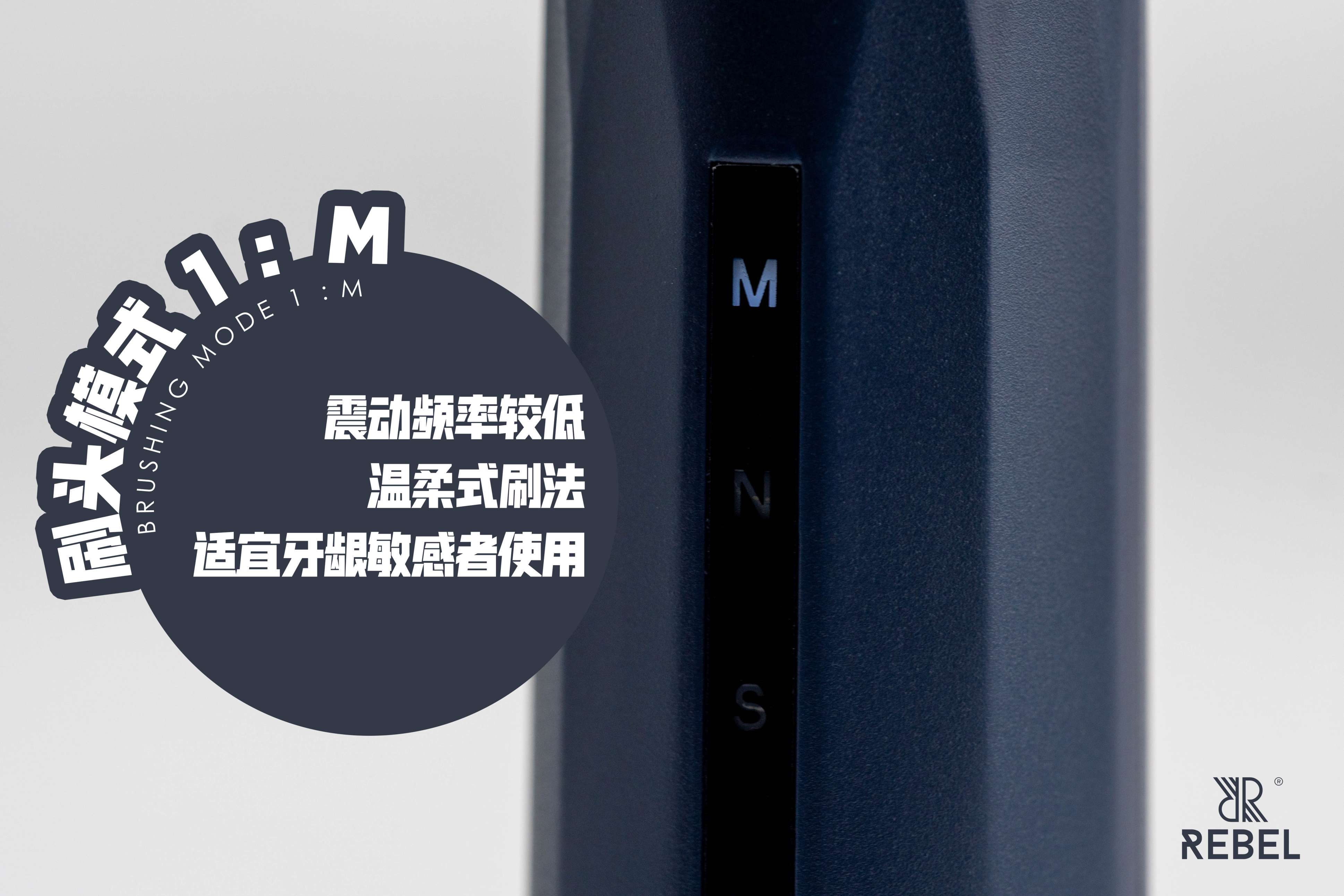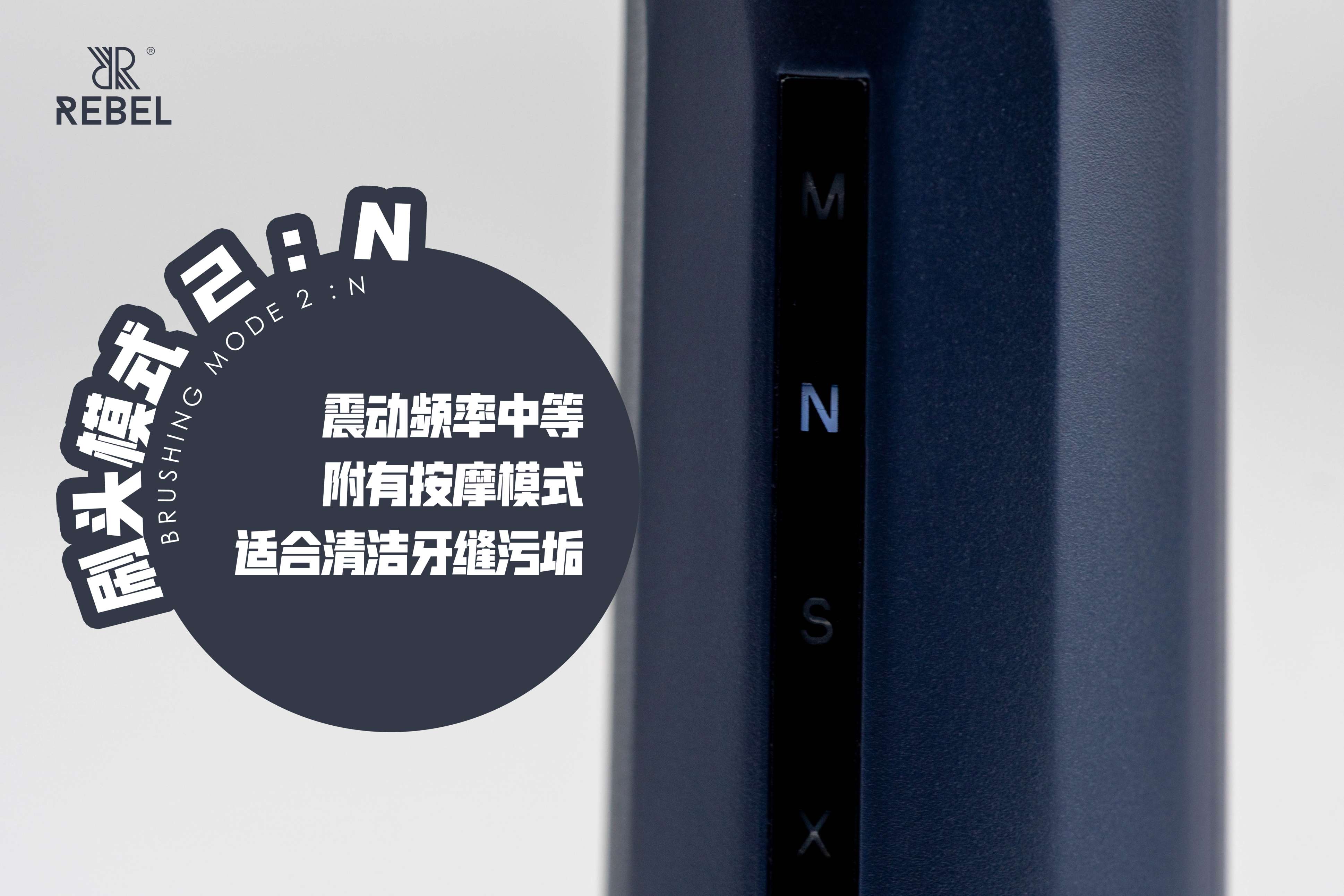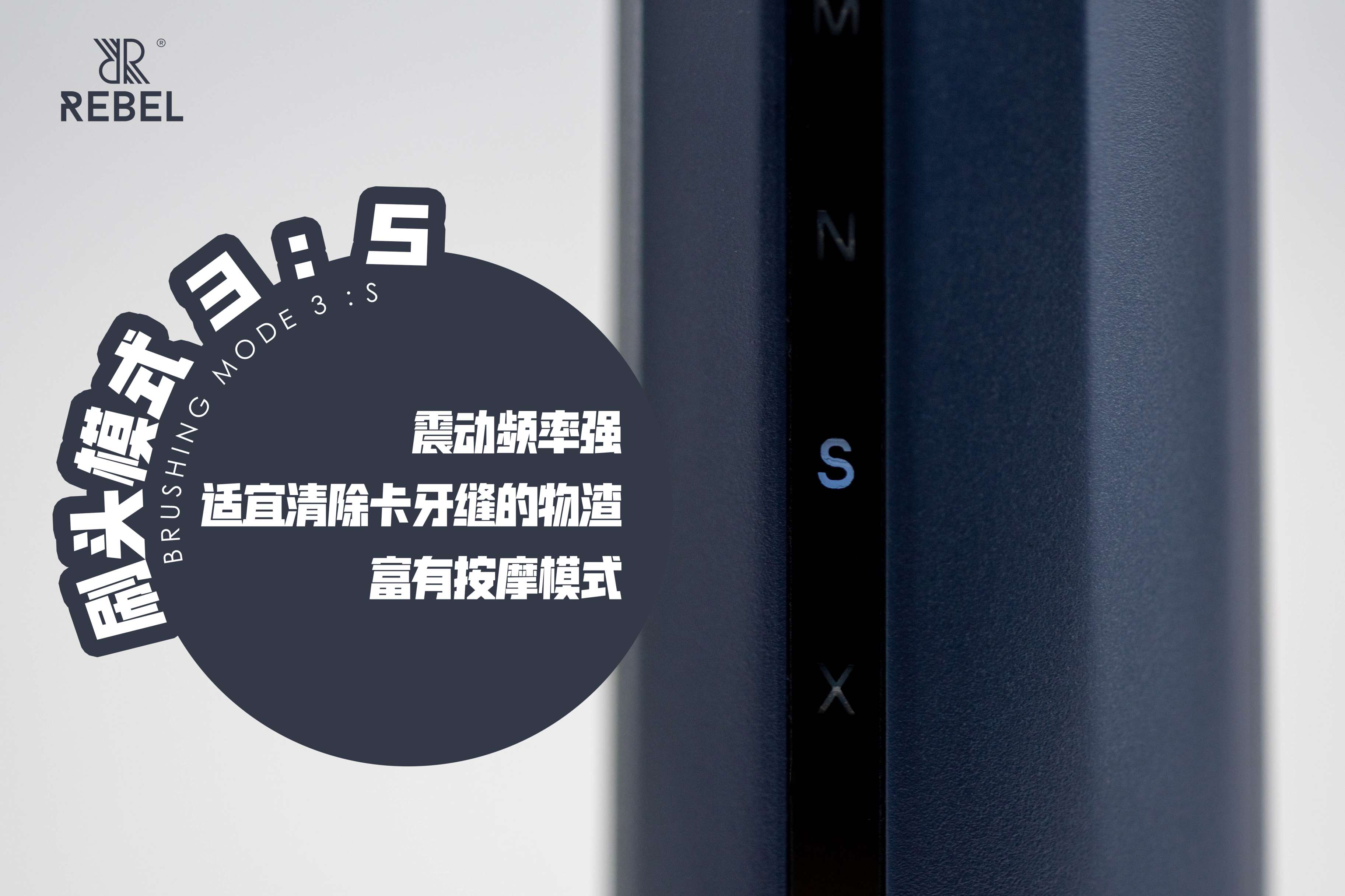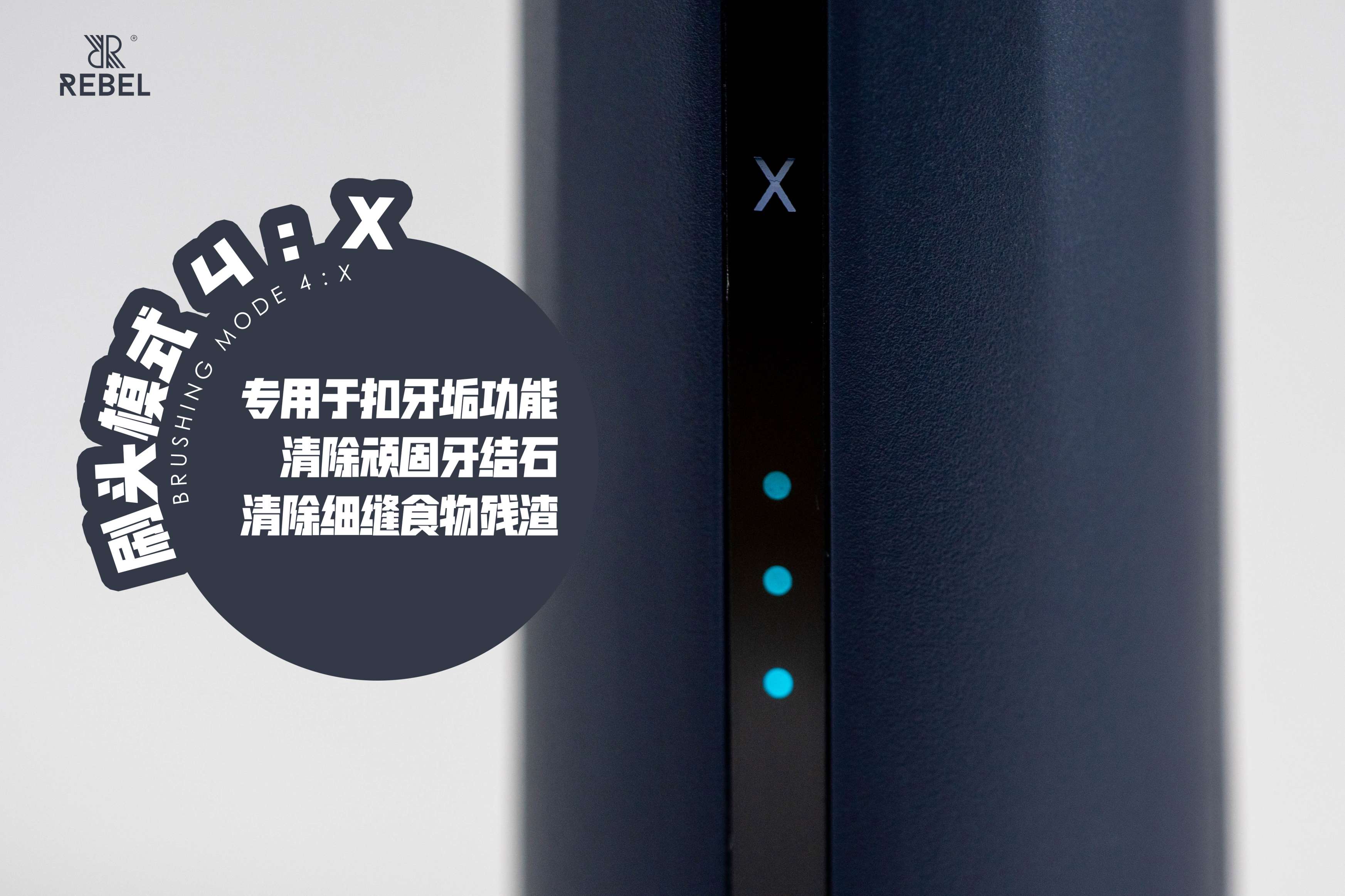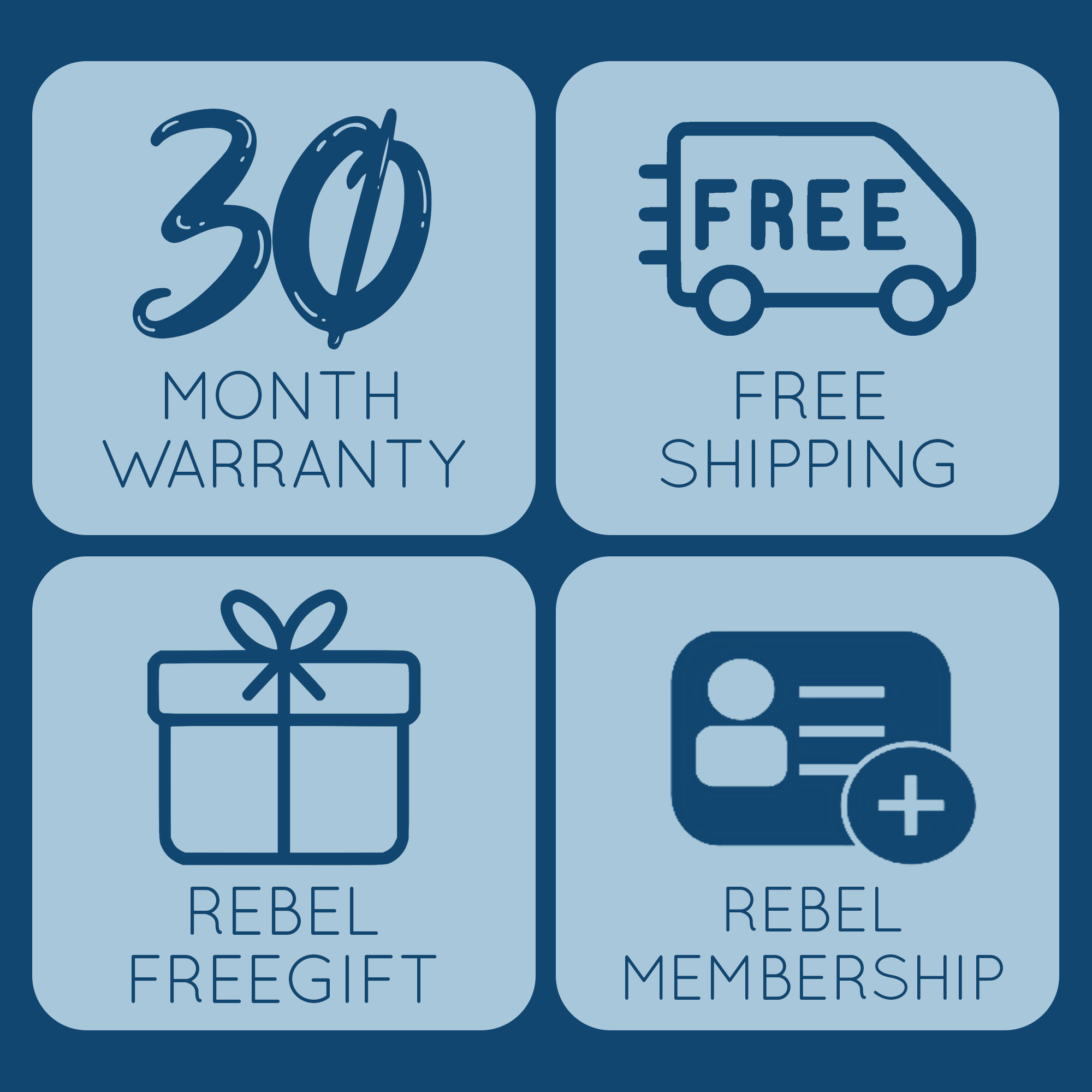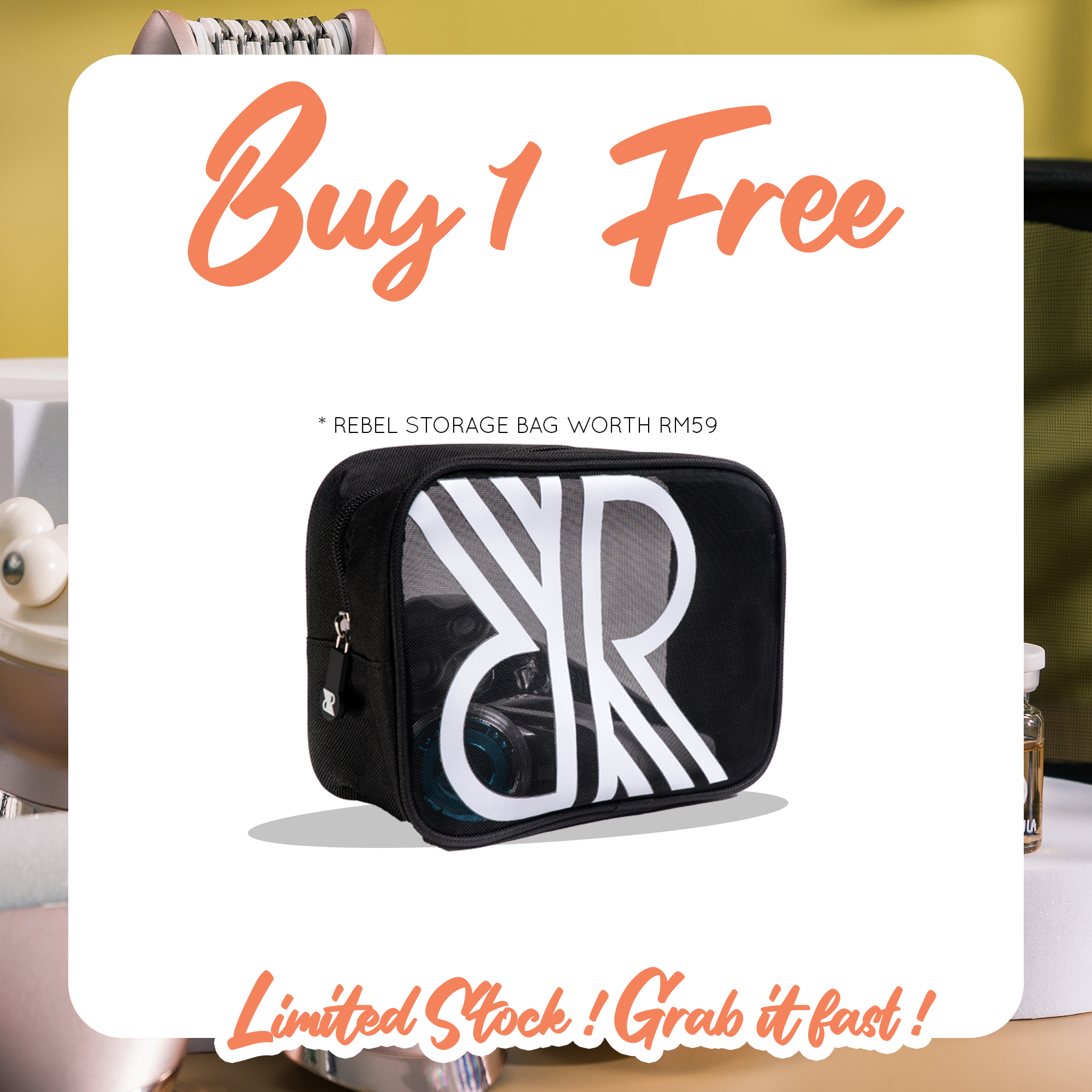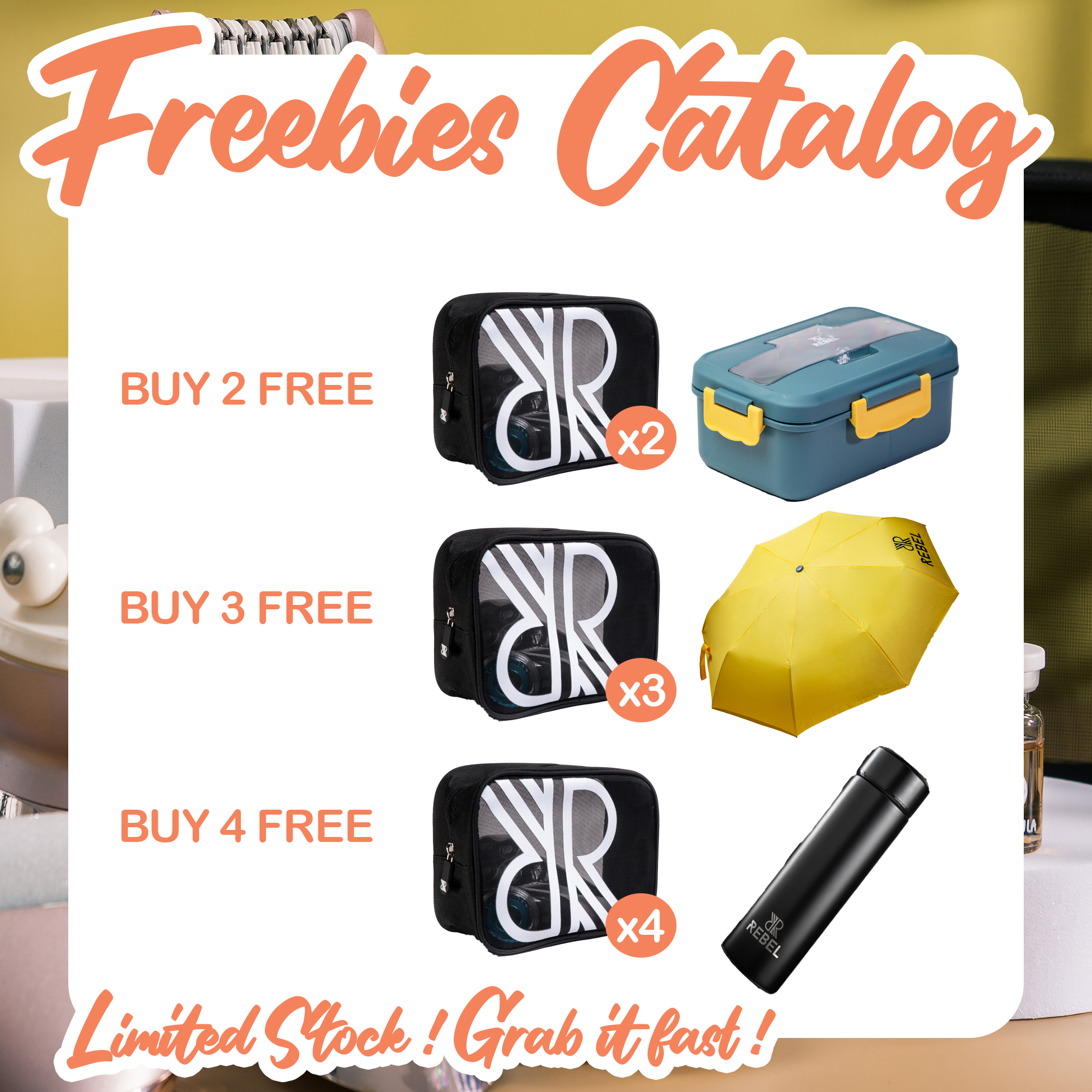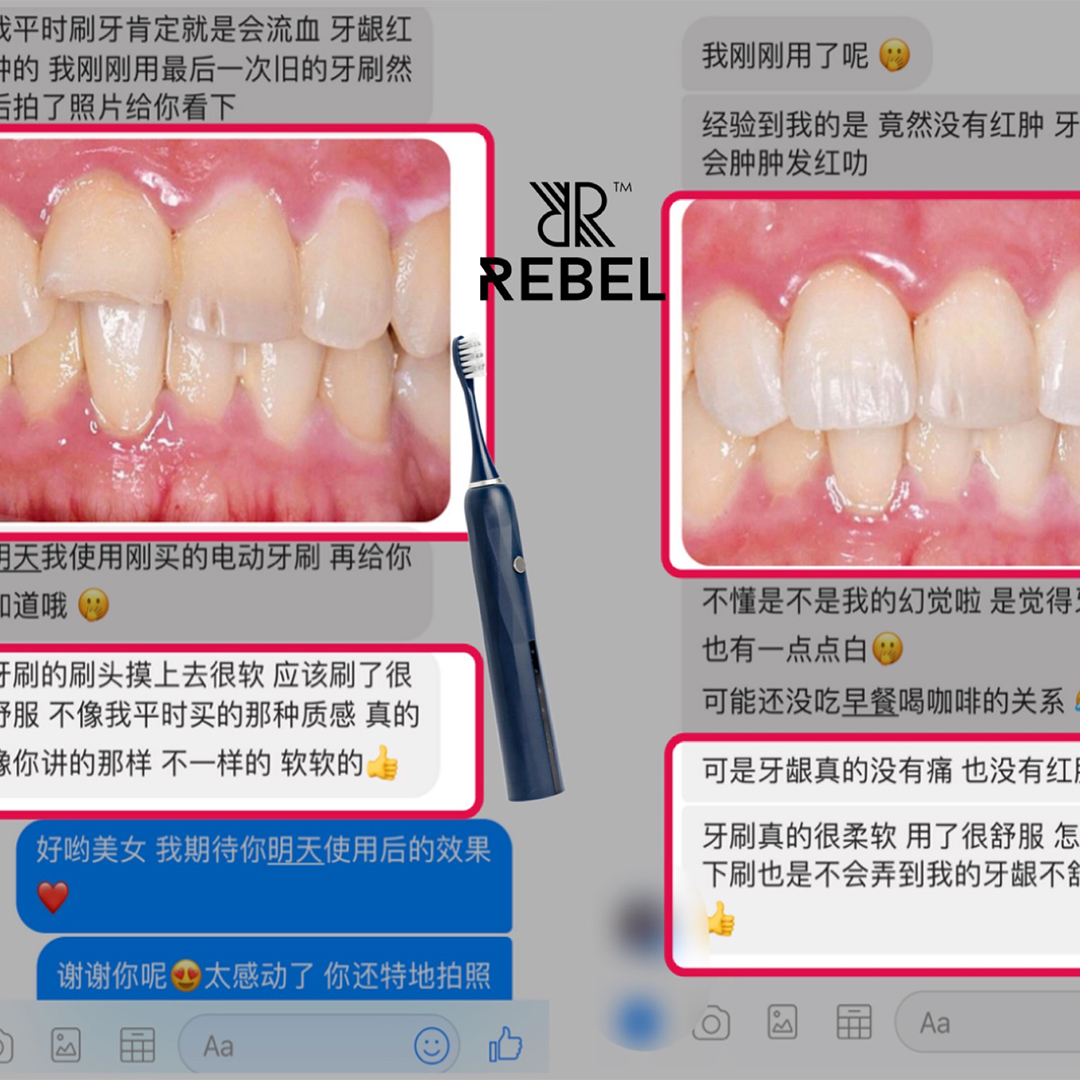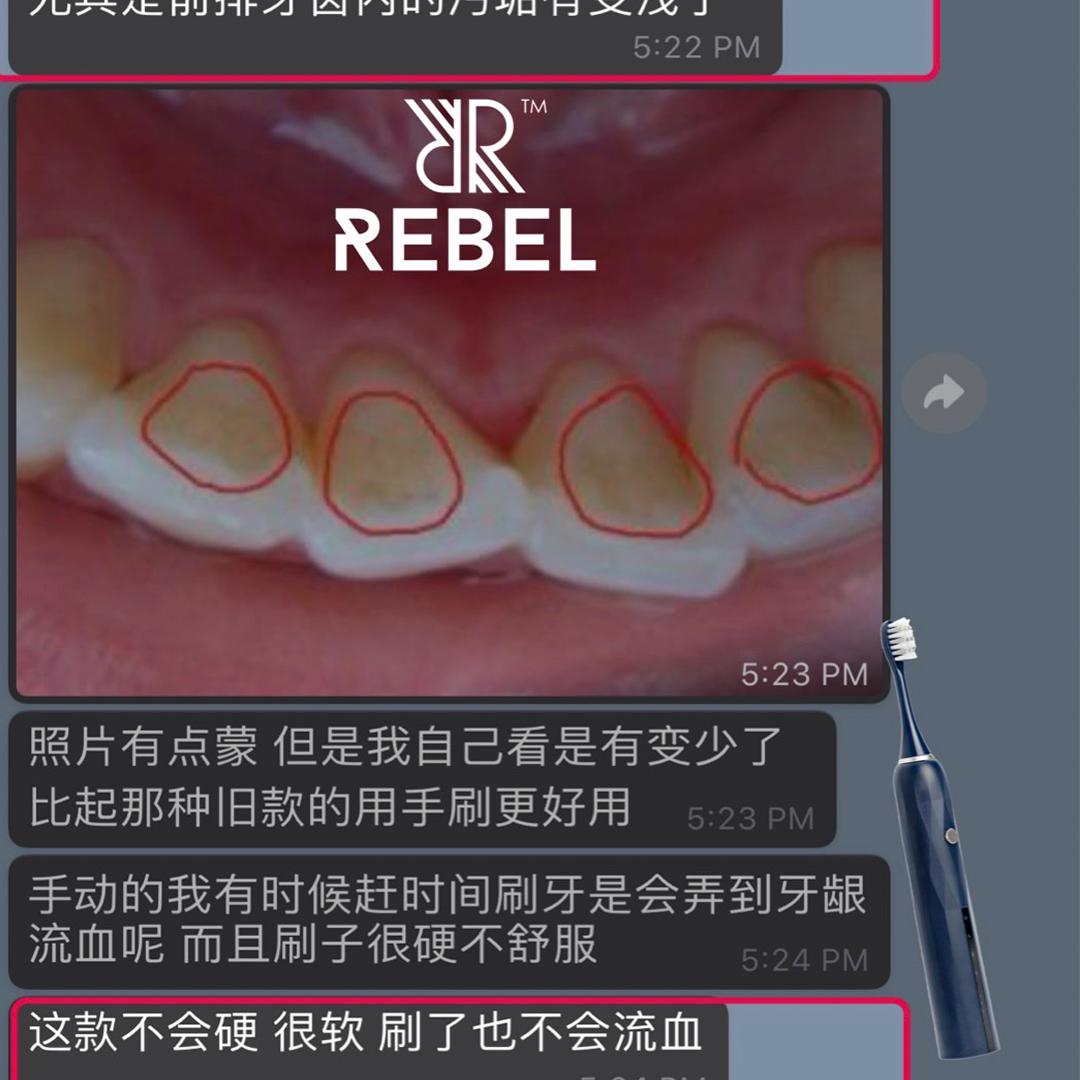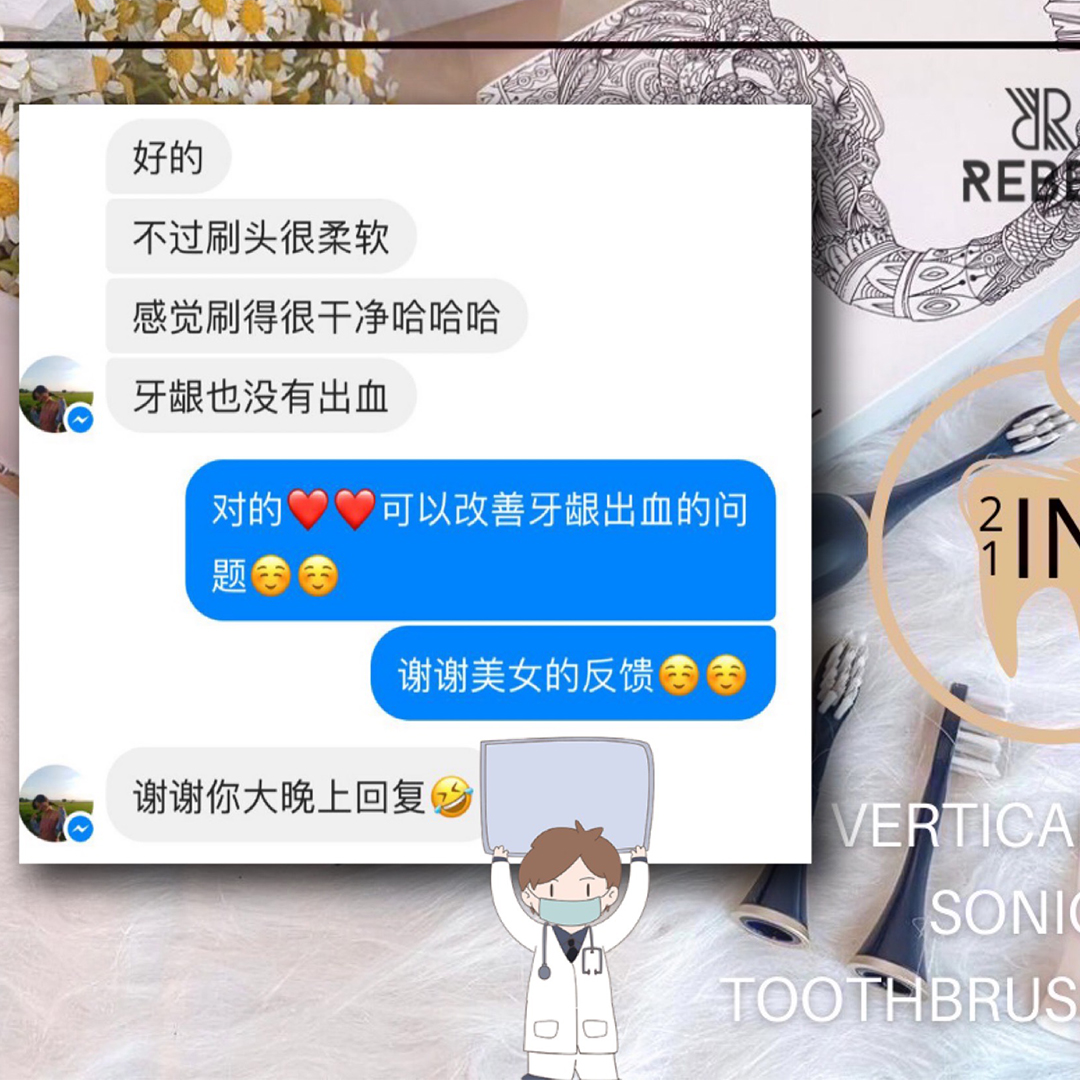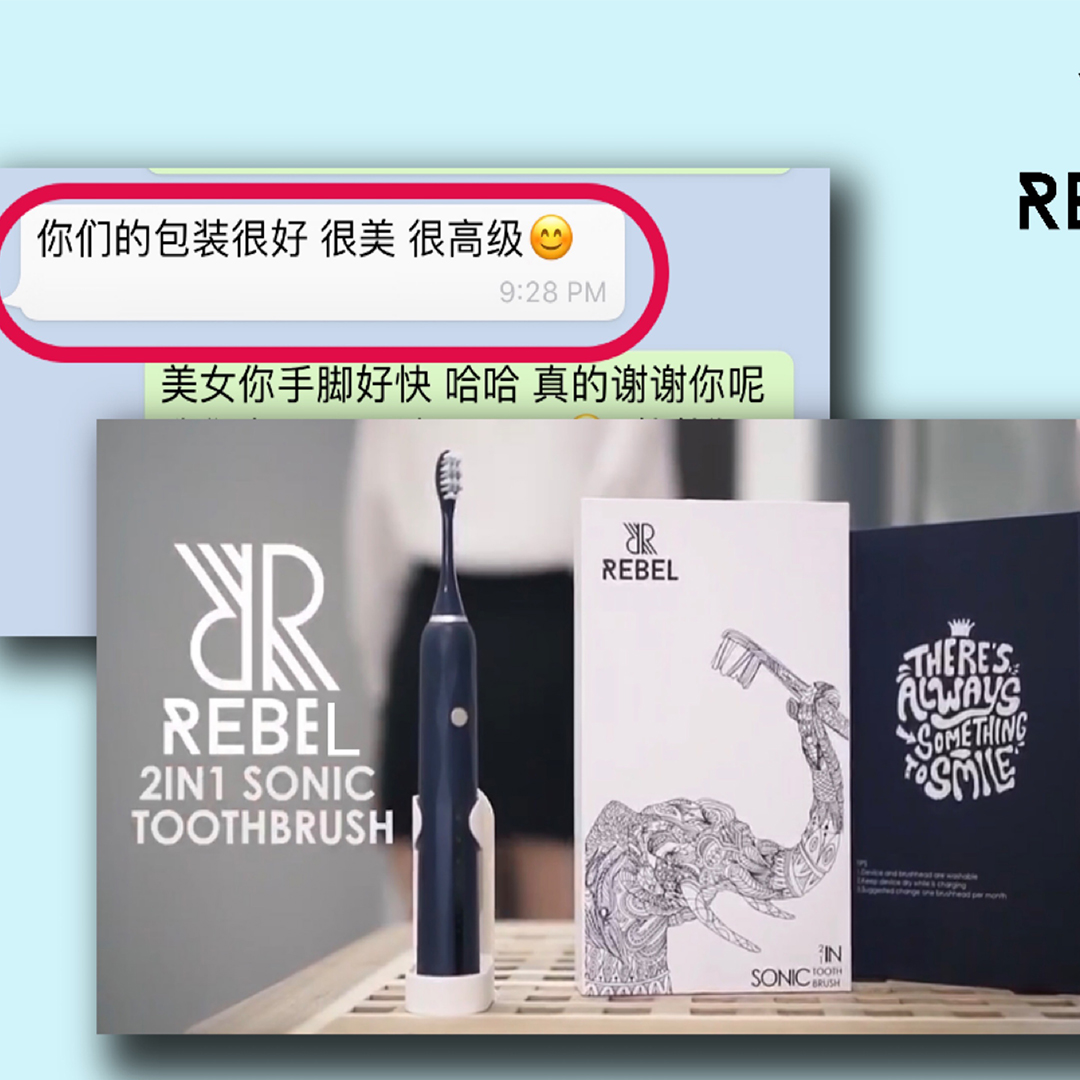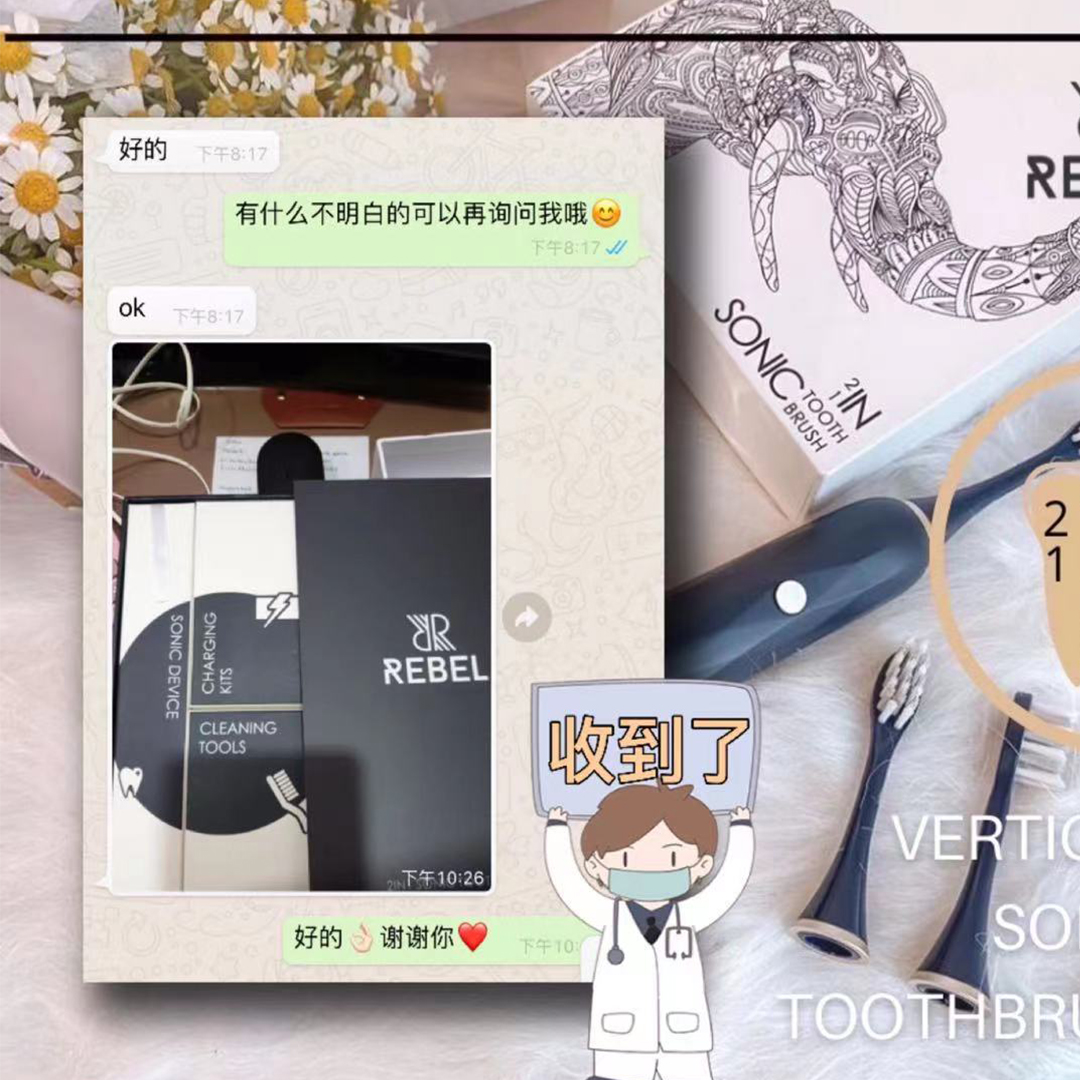 What'sa2IN1SonicToothbrush?
A sonic toothbrush over a non-electric toothbrush as the efficient, high-frequency brush movements ensure both toothpastes and oxygen are delivered to even the most inaccessible places. It is gentle and effective in removing plaque and discoloration, ensuring an amazing clean and in turn, long-term oral health.
Why REBEL 2in1 Sonic Toothbrush?
REBEL 2in1 Sonic Toothbrush with 3pieces brush heads and also one piece of tartar removal head with hygienic packaging. This toothbrush is quiet and It does not require high skills for users. It can be easily used by beginner. It can be whitens teeth in one week and improves gum health in just two.
REBEL 2in1 Sonic Toothbrush comes with 4 modes
Sensitive (M): Swing weakly, suitable for beginners and sensitive teeth users.
Gum Care (N): Increase the swing strength. Easy for deep clean and massage. Suitable for old users.
Clean (S): Strongest swing. Deep cleaning of residual teeth suitable for after meals
Polish (X): Sonic polishing, it can remove calculus if you use it with the tartar removal head.
Each modes correspond to different speeds and your goals for your teeth. We are going to suggest starting with the sensitive setting because some sonic toothbrush newbies can find the experience a bit intense at first.
REBEL 2in1 Sonic Toothbrush are using DuPont Soft Hair that's with fine diameter 0.1mm, match with up and down brushing it's very soft and comfortable. A sweet reminder, replace every three months to blast more plaque. The American Dental Association recommends changing your brush head every three months.
REBEL Know How
Short press to turn On the device, Long press to turn Off the device.
Put on some toothpaste
Choose the mode that suit for your teeth.
Brush every angle of your teeth, it will pause for a while every 30 seconds to remind us change the angle of teeth and turn Off when it reach 2 minutes.
Clean it with water, and it's Done!
We do have multiple charging methods which are Bracket Holder Charging, Base Direct Charging and also USB Direct Charging. We support computer and mobile power for our magnetic charging. It's with 1200mAh battery and IPX7 waterproof.
Product Specifications
Features:
Colour : Navy Blue
Handle : Slim Ergonomic Design
Display : Illuminated Display
Cleaning Mode : Four Speed Modes
Swing Amplitude : 5 ° ~ 12 °
Acoustic Vibration : 5000 times/min
Vibrate Frequency : 48000 times/min
Waterproof : IPX7
Body Weight : 0.11kg
Dimension : 13 x 4 x 22.5 cm
Power:
Voltage : 5V=1A, 3W
Battery Capacity : 1200mAh
Battery Type : Lithium ION
Battery Life : 4 minutes per day, about 50 days
Charging Type : Magnetic Quick Charging 1-2hours full charged
What's inside the box
1x Sonic Toothbrush Device
3x Brush Heads
1x Tartar Removal Heads
1x Charging Stand
1x USB Cable